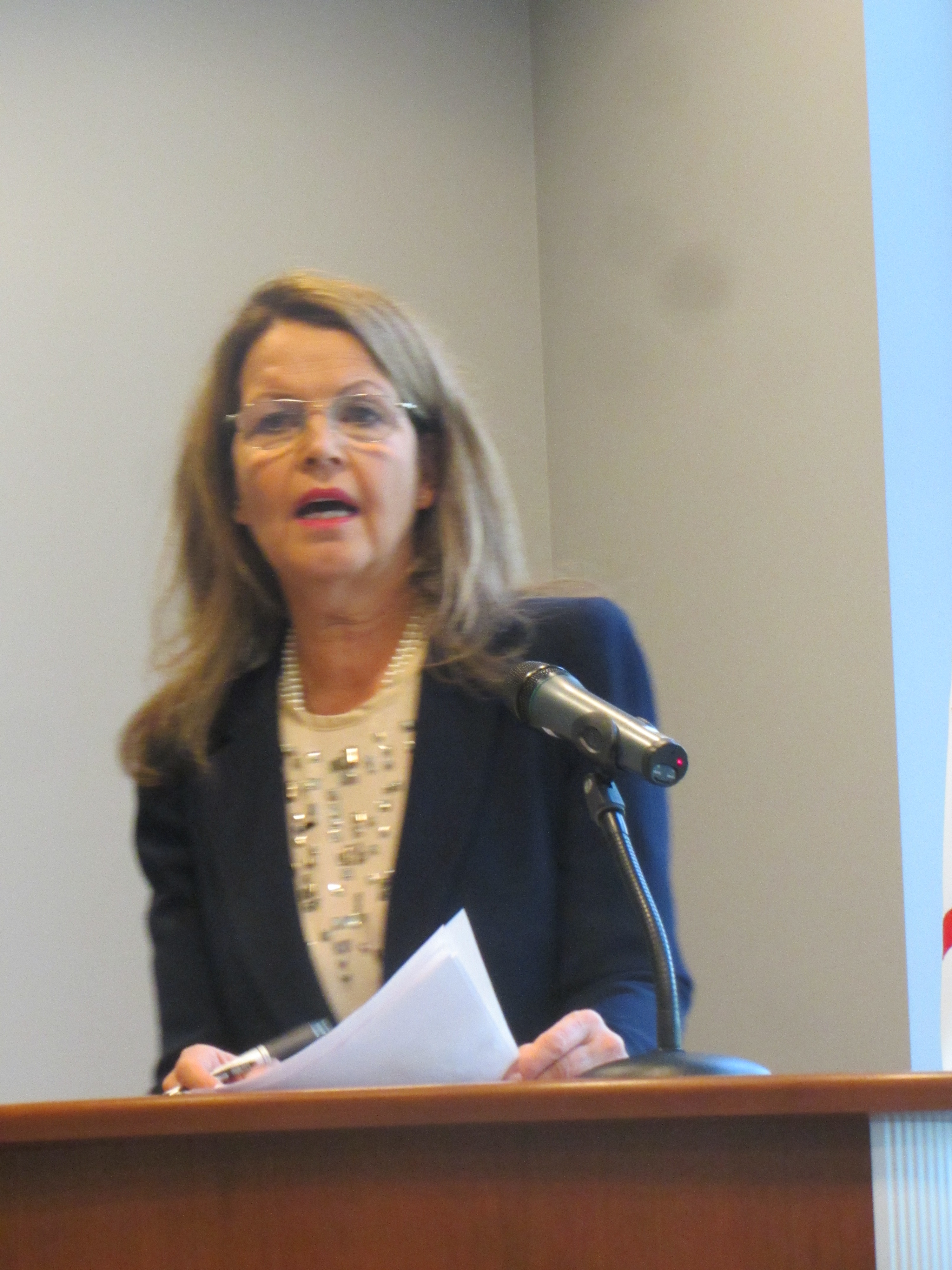 Var með fyrirlestur á fundi í Genf 11. mars um umdeilda lagasetningu í Úkraínu hinn 16. janúar s.l. Fundurinn var haldinn að frumkvæði stjórnvalda í Kanada og fór fram hjá sendinefnd Kanada hjá Sameinuðu þjóðunum. Umfjöllunarefnið var þátttaka borgaralegs samfélags í ákvarðanatöku, stjórnvöld og lögin.
11/03/2014 – 11/03/2014
Vice-President Herdis Thorgeirsdottir is participating at a Workshop on "Civil Society, Government and the Law : Best Practices and Lessons learned from Ukraine, Tunisia and Burma". She is a Speaker in the panel on Ukraine.