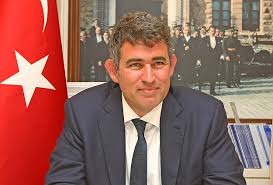 Er í teymi sérfræðinga sem eru með til skoðunar afar umdeild lög í Tyrklandi um internetið. Áttum fundi í vikunni í Ankara, höfuðborg Tyrklands með stjórnvöldum; ráðuneyti fjarskipta, innanríkisráðuneyti, hæstarétti, stjórnlagadómstól landsins, lögmannafélaginu og núverandi formanni þess (en sá fyrri var myrtur sl haust en hann var þekktur fyrir baráttu sína fyrir mannréttindum.)  Þingmannasamkunda Evrópuráðsins fór þess á leit við Feneyjanefnd að skoða hina umdeildu lagasetningu og álykta um það hvort hún stæðist Mannréttindasáttmála Evrópu og alþjóðleg viðmið um tjáningarfrelsi, vernd blaðamanna, frelsi fjölmiðla, friðhelgi einkalífs ofl. Álitið verður til umfjöllunar á aðalfundi nefndarinnar í júní 2016. Sjá hér.
Á meðfylgjandi mynd er Metin Feyzioğlu núverandi formaður lögmannafélags Tyrklands. Eftir fund með honum var ekki annað hægt en að dást að hugrekki hans.
Á neðri myndinni eru sérfræðingar sem vinna að áliti um tyrknesku internet lögin og hvort þau standist þær kröfur sem alþjóðlegir mannréttindasamningar sem Tyrkland er aðili að gera. Frá vinstri er Wolfgang Benedik prófessor við lagadeild háskólans í Graz í Austurríki, Pieter van Dijik fyrrum dómari við Mannréttindadómstól Evrópu og fulltrúi í Feneyjanefnd, Karmen Turk lögfræðingur og sérfræðingur á sviði internetsins, Herdís Þorgeirsdóttir, Simona Granata-Menghini og Ziya Tanyar, bæði starfandi fyrir Feneyjanefnd Evrópuráðsins í Strassborg.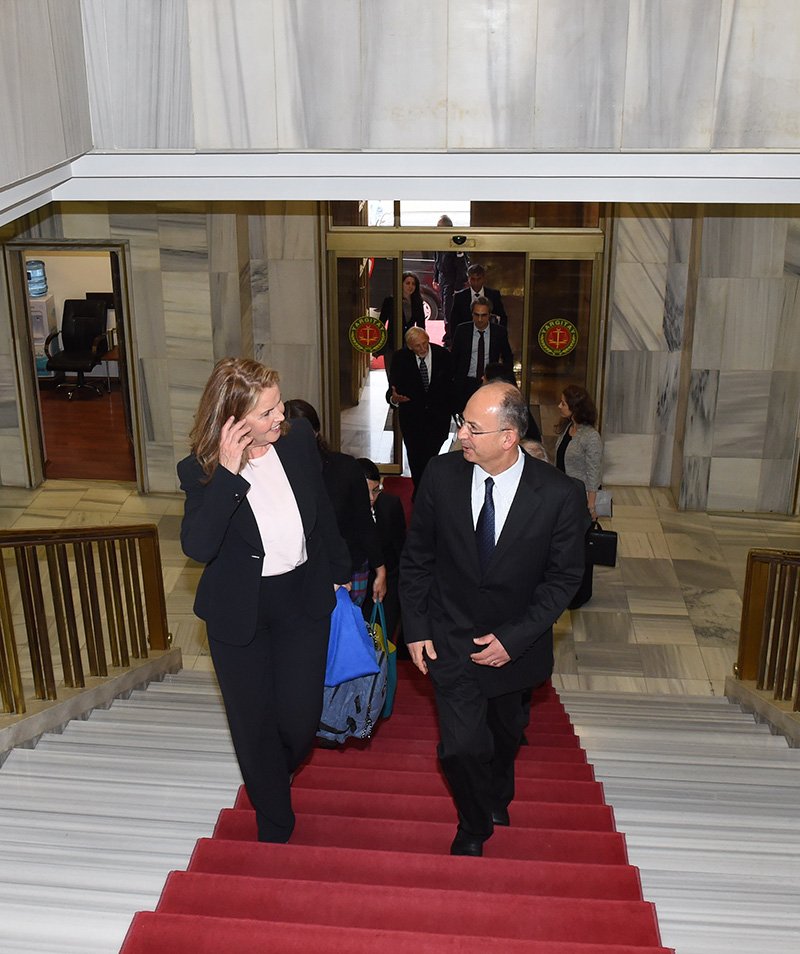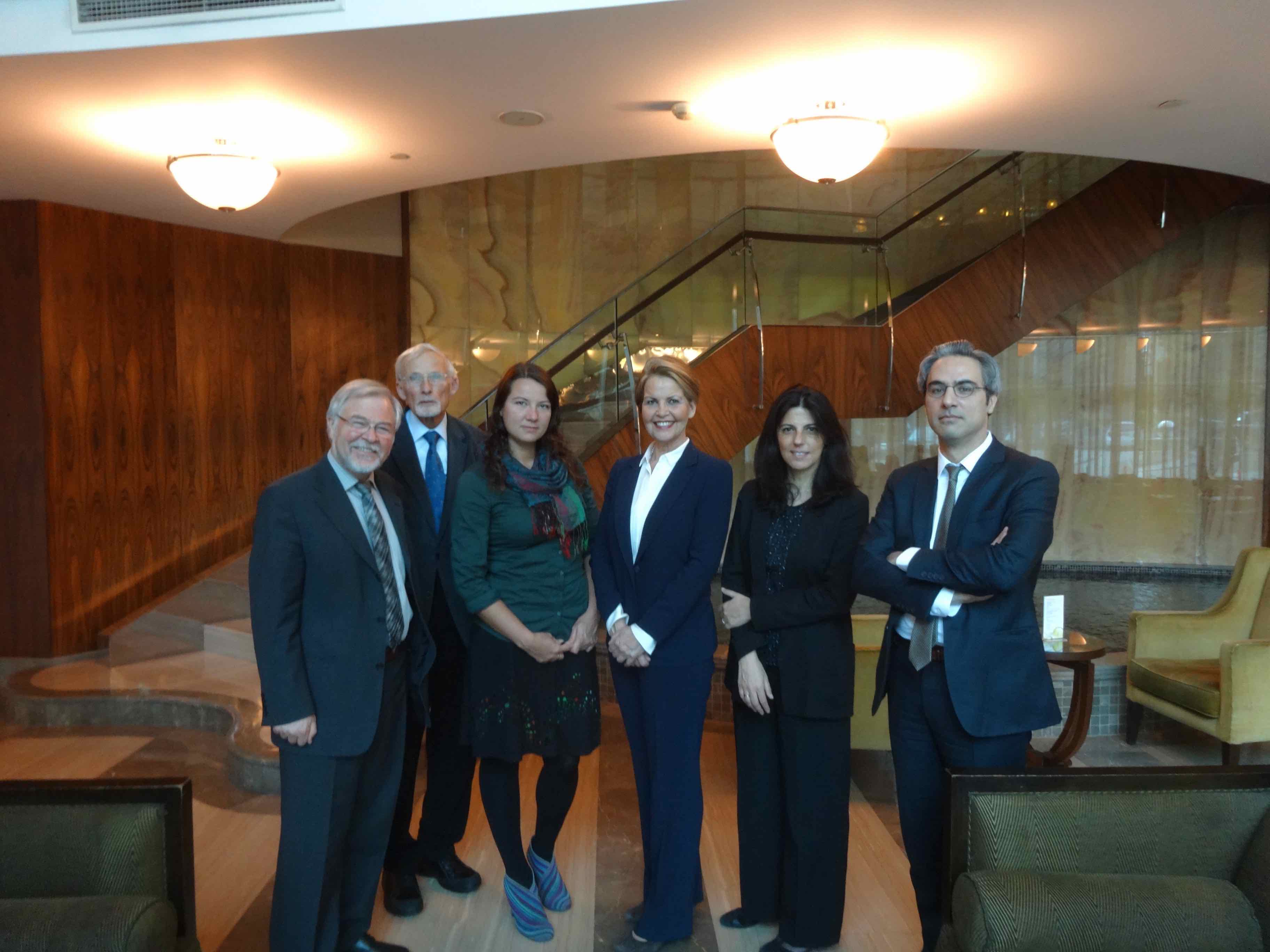 Turkey – forthcoming opinion on the "Internet Law" – visit to the country
19/04/2016 – 20/04/2016
Ankara – In the framework of the preparation of an opinion on the regulation of publications on the internet and combating crimes committed by means of such publication, a delegation of the Venice Commission will visit Turkey on 19-20 April 2016.
The delegation will meet with the representatives of the following Turkish authorities: the Ministry of Transport, Maritime Affairs and Communications, the Telecommunication Communication Presidency, the Union of Access Providers, the Court of Cassation, the Union of Turkish Bar Associations, the Ministry of Justice, the Prosecutor's Office, Peace Courts' Judges and the Constitutional Court.
The delegation composition is as follows:
• Ms Herdis KJERULF-THORGEIRSDOTTIR, Vice-President of the Commission, Iceland
• Mr Pieter van DIJK, Former Member of the Commission, State Councillor, the Netherlands
• Mr Wolfgang BENEDEK, Expert, University Professor, Graz University, Austria
• Ms Simona GRANATA-MENGHINI, Deputy Secretary of the Commission
• Mr Ziya TANYAR, Legal Advisor, Division of Democratic Institutions and Fundamental Rights, Secretariat of the Venice Commission
The opinion was requested by the PACE following its Resolution 2035(2015) on the protection of journalists and of media freedom in Europe and will be discussed at the June 2016 plenary session.
Sjá umfjöllun á vef tyrknesku lögmannasamtakanna /Union of Turkish Bar Associations
Dr. Herdis Thorgeirsdottir Başkanlığındaki Venedik Komisyonu Heyeti ve Ulaştırma Bakanlığı temsilcileri, 5651 sayılı İnternet Ortamında Yapılan Yayınların Düzenlenmesi ve Bu Yayınlar Yoluyla İşlenen Suçlarla Mücadele Edilmesi Hakkındaki Kanun ve uygulaması hakkında değerlendirmeler yapmak üzere Türkiye Barolar Birliği'ni ziyaret ettiler.