---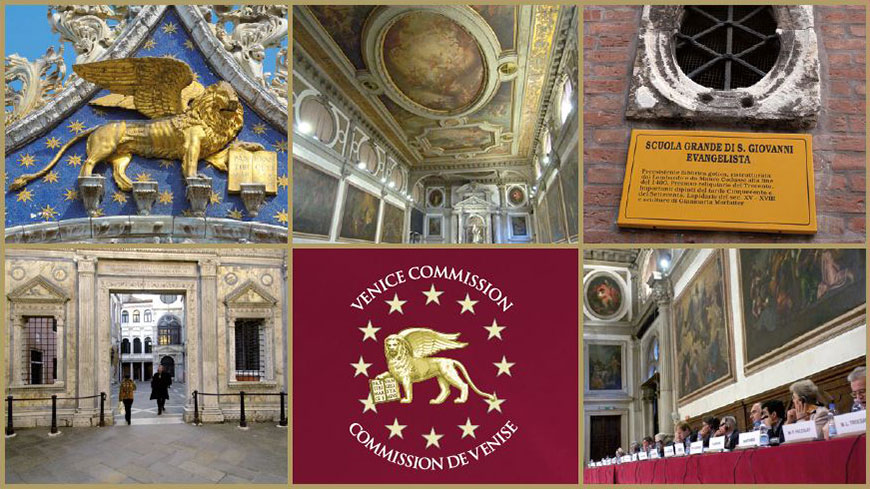 Forseti Feneyjanefndar, Gianni Buquicchio, átti fund með forsætisráðherra Ungverjalands í gær í höfuðstöðvum Evrópuráðsins í Strassbourg vegna fyrirhugaðs álits Feneyjanefndar sem tekið verður til umfjöllunar á aðalfundi nefndarinnar í vikunni. Álitið varðar lög sem Ungverjar hyggjast setja til að stöðva umsvif auðkýfinginsins George Soros. Forseti Feneyjanefndar fór þess á leit við ungverska þingið að það hinkraði með lagasetninguna þar til Feneyjanefnd hefði fjallað um álitsdrögin á aðalfundi sínum nú í vikunni. Í álitsdrögunum sem ungversk stjórnhafa þegar fengið í hendur eru settar fram tillögur Feneyjanefndar varðandi fyrirhugaða löggjöf.
Venice Commission President Gianni Buquicchio met with Hungarian Foreign Minister Peter Szijjarto on Monday 18 June in Strasbourg at the Council of Europe to discuss the upcoming opinion on new "Stop Soros" legislative provisions.
President Buquicchio called on the Hungarian Parliament not to proceed with the adoption of the law prior to the expected publication of the Commission's opinion this coming Friday, or at least to take into account the Commission's recommendations as they appear in the draft opinion, which has already been sent to the Hungarian authorities.