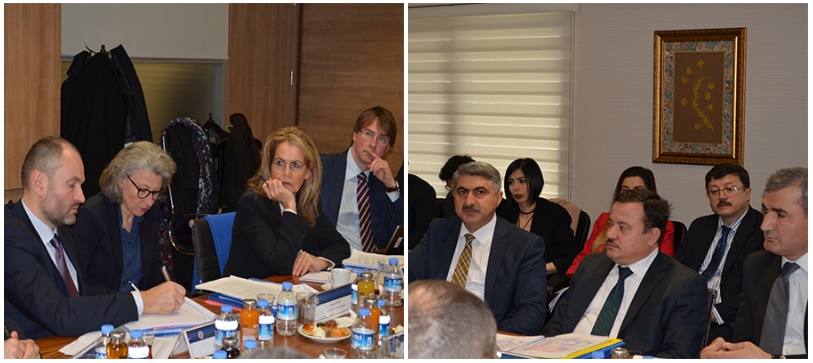 Fór á vegum Feneyjanefndar að beiðni Evrópuráðsþingsins til að fara yfir áhrif neyðarlagana, sem sett voru í Tyrklandi í kjölfar misheppnaðs valdaráns í júlí s.l. á fjölmiðla. Um 170 fjölmiðlum hefur verið lokað, þúsundir blaðamanna hafa misst starfið sitt og hátt á annað hundrað fangelsaðir, ákærðir á grundvelli hegningarlaga. Þingið hefur nú samþykkt að framlengja neyðarástandið í þrjá mánuði til viðbótar. Almennur ótti og þöggun ríkir í landinu.
Sjá frétt CNN um Feneyjanefnd í Ankara.
"Venice Commission, which is the constitutional consultative body of the Council of Europe, is visiting Turkey to investigate the current embattled state of media freedom under the ongoing state of emergency.