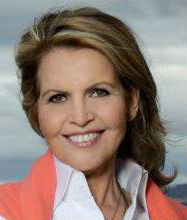 Dr Herdís Thorgeirsdóttir is an attorney at law in Reykjavík. She was appointed professor of constitutional law and human rights at the Faculty of Law, Bifrost University in 2004. She is First Vice President of the Venice Commission (the Council of Europe Commission for Democracy through Law) since 2017. Since 2003 she has been a member of the Network of Legal Experts that ensures the European Commission is kept informed in relation to important legal developments in the field of gender equality at national level, and the impact of these developments. She was elected President of the European Women Lawyers' Association (EWLA) in 2009 and re-elected in 2011. Prior to that she had been Vice President since 2005. She was appointed member of the Venice Commission, the European Commission for Democracy through Law in 2010 after having been substitute member on behalf of Iceland since 2003. She was chairman of the Sub-Commission on Human Rights of the Venice Commission from 2011 to 2013. In December 2013 she was elected Vice President of the Venice Commission. She was on the Board of Trustees of the European Academy of Law in Trier from 2012 to 2015.
Born and raised in Reykjavík, Herdís Thorgeirsdóttir has a broad educational background. She studied psychology at the University of Aix-en-Provence, journalism at the College of Journalism in London, has a B.A in political science from the University of Iceland, B.A. in law from Reykjavík University, M.A.L.D degree in international law and politics from the Fletcher School of Law at Tufts University and is Doctor of Laws (LLD, the highest academic degree in law) from the Faculty of Law from the University of Lund in Sweden. She was a publisher and editor of a monthly magazine, World View (Heimsmynd), for 8 years.
Her area of expertise is constitutional law and human rights. She has published books on freedom of expression and has developed the theory of self-censorship within the media. She  has written  extensively on the subject of civil and political rights; and on the impact of the financial powers in the democratic process. She lectures frequently on matters related to human rights, constitutional law, equality and non-discrimination. She is also a pioneer in organising very successful networking conferences for the empowerment of women; involving internationally known names as well as women from all walks of life.